AK-xolotl is the cutest, deadliest and only top-down roguelike shooter featuring AK-wielding axolotls.
Blast your way through the animal kingdom with an arsenal of powerful guns, mighty power-ups and even raise an army of trigger-happy baby axolotls.Play Video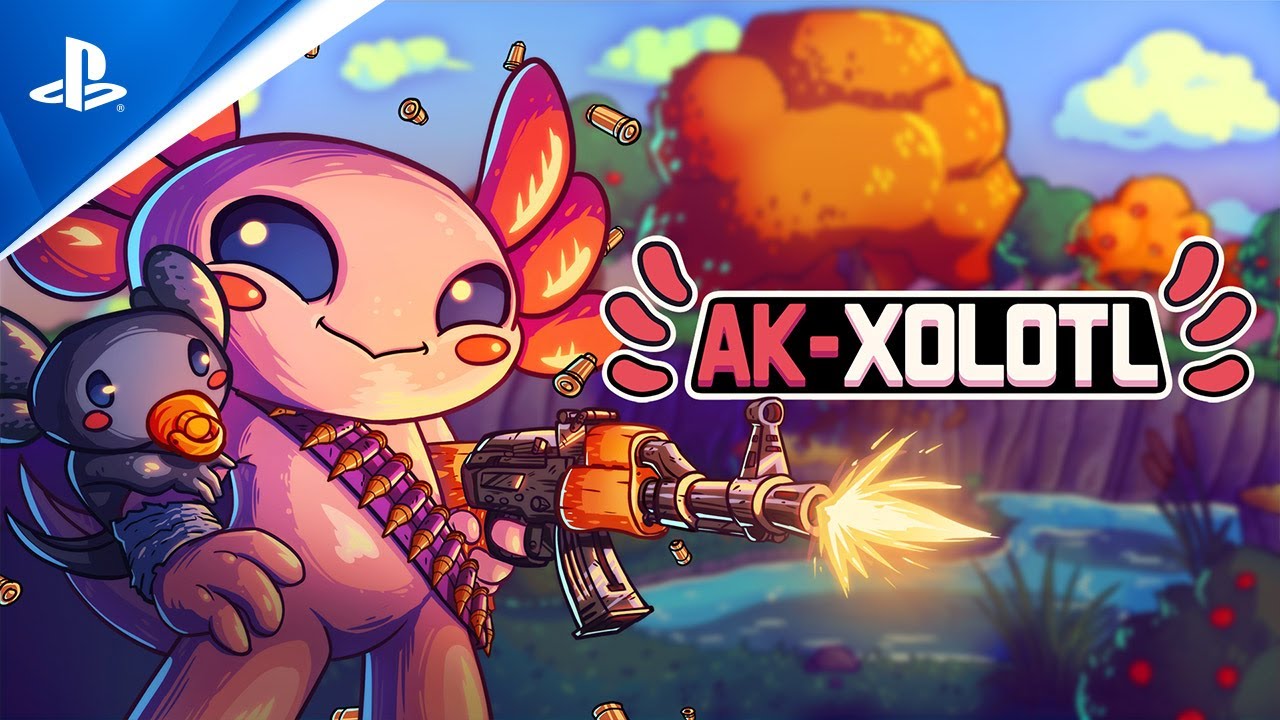 After showing off some gameplay in an explosive trailer earlier this year, the team is delighted to present some more of the roguelite (or roguelotl, as we call it) gameplay elements of our game AK-xolotl.

For these axolotls, the food chain is merely a suggestion and the line between prey and predator can easily be erased with an AK-47. Your enemies however, will not go down without a fight. Especially in the beginning, you'll be outnumbered and outgunned.
As the old saying kinda goes, "Anything that actually kills us, makes us stronger." For axolotls and their amazing regenerative abilities, this is undeniably true. In your quest for revenge and snacks (more on the story later) you'll be faced with many challenging adversaries. As shown in the trailer, dying is part of the gameplay loop and players should be prepared to die…a lotl.
Luckily, our main Axolotl doesn't have to face all this violence alone. During each run, new Axolittles can be unlocked, each with unique traits and skills. With a little love (and food) these Axolittles will soon grow into a bunch of trigger-happy little maniacs, eager to mow down their enemies.
In the trailer, we are showing off some of the unique abilities your Axolittles can inherit, ranging from a quick self heal to destroying all your enemies in the ultimate sacrifice.
Snack
Beginning players might appreciate the standard healing ability early on. While you are still learning the ropes and expanding your arsenal, being able to heal yourself will come in clutch during that first boss fight. You'll still have to manage and plan your heals as the ability, like all abilities, requires a certain amount of damage dealt to enemies before you can use it again.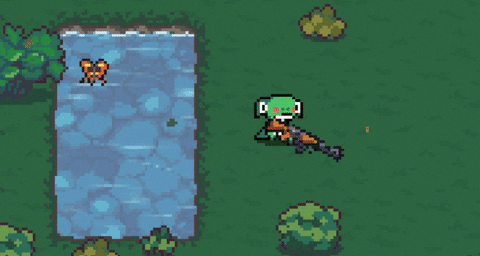 Summon
More experienced players might be more inclined to max out their special items by embracing their inner Greed Demon, an ability that allows them to summon power-ups from the netherrealms. Don't expect to spam this ability though. The more you use it, the longer it will take to charge.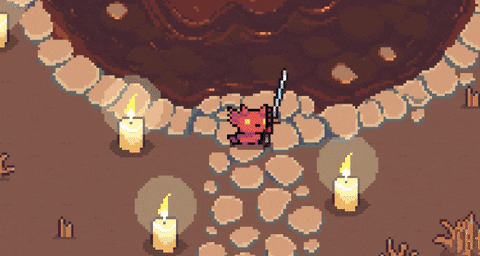 Lotzilla
When collecting certain materials from specific biomes, sometimes you just want to be able to stomp your enemies and get it over with. In those cases, nothing beats the Lotzilla skill. You think an axolotl with a gun is a problem? Try facing a giant axolotl with a giant gun!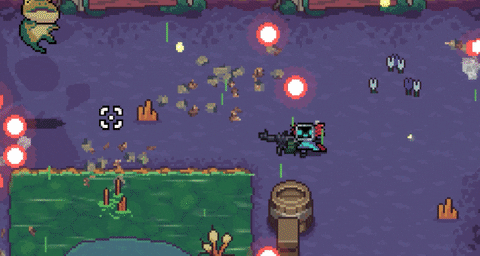 Faith
The powerful "all or nothing" ability Faith should be reserved for only the fiercest players. When death is imminent, this type of axolotl can go full Super Saiy…lotl and overcharge their killing power to destroy everything on screen, including themselves. Why would anyone do that? Well, remember the regenerative power of the axolotls. Everytime they burn it all down, there is a small chance of surviving the explosion. A great way to either get out of a terrible situation, or go out in style.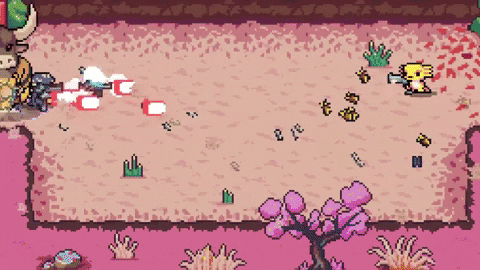 But wait, there's more!
Along the way you'll be able to collect ingredients to cook hearty meals for your Axolittles, helping them grow and nurture their violent tendencies. Don't get too attached to the little ones though. Somewhere in a forbidden corner of the pond lurks an ancient evil with an offer that is hard to refuse. Let's just say that survival of the fittest sometimes means making some hard, dark choices…

AK-xolotl is coming to PlayStation 5 and PlayStation 4 this fall.